CORPORATE/COMMERCIAL SERVICES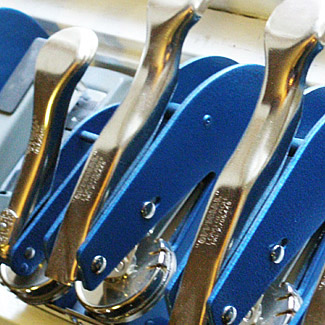 Taking a long-term, holistic view of client relationships, Neil Law is committed to learning our client's business structure, competitive landscape, risks and opportunities.
We offer:
1. Incorporations.
Neil Law is a registered level III user with Corporate Registry and is authorized to register incorporations online for clients. We will conduct all name searches to ensure that your name does not offend any existing trade mark or name. At the time of registration, appropriate Organizational Minutes, Bylaws, Articles of Incorporation and Share Certificates will all be prepared by us for review with you. All corporate documents created by us will be maintained in a corporate minute book created by us for your corporation. We will work with your chartered accountant to create a share structure that will not only serve you at the time of incorporation but for future expansion and tax planning.
2. Extra-provincial Registrations.
Corporations from other jurisdictions who wish to register their corporations in Alberta may engage us for those registrations and to act as the registered Attorney for them in Alberta.
3. Trade Name Declarations.
We conduct trade name searches and register trade names for sole proprietorships or corporations wishing to operate under a trade name.
4. Annual Returns.
Neil Law will act as your registered office and notify you each year when your Annual Return is required to be filed with Corporate Registry. We will obtain any updates from you relating to directorship, shareholding, and addresses. Alberta Law requires that the returns be filed annually failing which the corporation is struck after two years and ceases to exist.
5. Unanimous Shareholder Agreements.
Neil Law will meet with all shareholders with a view to preparing a comprehensive agreement between the shareholders relating to such things as buy-sell provisions, sale on death of a shareholder, rights of first purchase and shot gun clauses. We will also arrange for a referral to a qualified professional life and disability insurer to adequately deal with the insuring requirements of your agreement.
6. Professional Corporations.
Neil Law acts for professionals in incorporating Professional Corporations that are authorized by the governing body of their respective profession. We will prepare all the appropriate Articles of Incorporation and provisions that comply with the requirements of your governing body and obtain the necessary endorsements from that governing body.
7. Amalgamations of Corporations.
Neil Law has acted for corporations that wish to amalgamate and carry on business as one united entity.
FREQUENTLY ASKED QUESTIONS
Neil Law is a business focused law firm - a law firm that puts the needs of their client in the context of the client's business.
1. How much will it cost to incorporate a corporation?
Our fees are based on various factors including the number of directors, the number of shareholders, and the share structure required by the Chartered Accountant that you are working with.
2. How long does it take to incorporate?
Once the name search has been conducted by us and we have all the information from your chartered accountant and yourself, we are able to incorporate the same day.